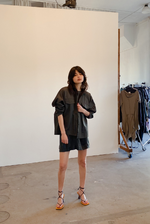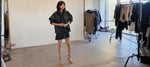 HOW IT'S MADE

Behind the design

Ahlvar Gallery is built on the passion of creating timeless and versatile pieces that give the wearer confidence. Garments that never go out of style are made from high-quality fabrics that are durable and easily maintained.

Our process starts with design. Based in the heart of Stockholm, the Ahlvar Gallery design comes to life. The designer Frida seeks inspiration from analyzing the everyday woman and what might be missing in her wardrobe day-to-day and on nights out. Hours of sketching after getting inspiration from social gatherings became routine for the Swedish designer as she keeps on seeking to redefine the notion of timeless dressing.

A careful selection of materials follows the design. Silk is one of the brand's core materials, but we strive to evolve and source new luxe and sustainable fabrics to pair with our design. Samples get carefully tried on for the perfect fit of every style we create, not settling for anything less than an immaculate fit.

We produce our garments in one of China's most well-known silk factories. The factory has 29 workers, all of them being some of the most skilled craftsmen when it comes to creating silk garments. To make pieces with high quality and impeccable finish, we believe in the importance of knowledge and experience and are only working with the most professional artisans in the industry. All the workers are well-paid and have certified and great working conditions. Meaning we can create a timeless garment that we know is created by satisfied factory workers.

All of this creates the final product - pieces to build an easy-to-match wardrobe consisting of luxe staples that are current and timeless.